Fanfest with Generation Jets Fest
Time: 4:00 p.m. – 6:30 p.m.
Location: James M. Shuart Stadium
Parking Lot at Hofstra University
Fans of all ages will be able to participate in FanFest which features Generation Jets Fest. Generation Jets Fest, the New York Jets' interactive theme park includes inflatable rides, giveaways and fun for the whole family. Come out and kick a field goal, race through the obstacle challenge and test your passing skills.
Johnsonville's Tailgate Party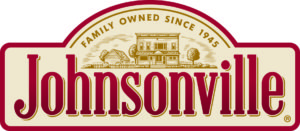 This pregame party is a great way to kickoff the day's football fun. Big Taste Grill provides all your tailgate needs while you enjoy music. Tailgate tickets are available for purchase in advance; admission to the game is included with your tailgate ticket purchase.